Sony's new PlayStation 5 has hit the market with sweeping success. It fits in nicely at the top of the market with other next-generation gaming consoles, like the Xbox Series X and Xbox Series S.
With its all-new custom CPU and GPU, and an ultra-high-speed SSD, which makes load times shorter than ever before, the popular gaming console has taken on the market with its new range of features and system improvements. The PS5 is already making waves in the gaming world, bringing with it games such as Demon's Souls and Spider-Man: Miles Morales. The console has also been equipped for compatibility with the PS4 library.
However, as with any device or PlayStations, the PS5 comes with its own set of issues. Since its release in November 2020, the home video game console has had several complaints about bugs hindering their gaming experience. Common issues reported include downloading issues, charging problems, rest mode errors and data transfer issues.
Consulting experts, we have compiled a comprehensive list of the issues the gaming console comes with, with suggestions on what you and do to resolve them.
With new software and hardware features, the console is bound to turn up with some bugs. The issues will, no doubt, be patched soon. However, let's see what the main issues are and how users can deal with them to continue enjoying their gaming experience.
"Users have reported several system issues in PS5 since its release, which mainly includes download and breaking errors. These problems can further be categorized into the following:
Charging Issues
"This is the most common problem among users where controllers cannot be charged during rest mode, due to which the batteries wear off during gaming sessions. Since this is not a console issue, users should try checking the power settings else plug the cord in rear ports.
Downloading Issues
"In some cases, downloads are taking forever to complete. An easy-to-go solution is to create a backup of your unit and reset the device to factory settings. The second option is to update the entire system software, then recreate the database by starting the unit in safe mode.
Data Transfer Errors
"Few users are also facing this problem while transferring their data from PS4 to PS5. They need to check their LAN or USB cables to make sure if ports and cables are not the cause of data transferring failure."
Jeroen van Gils, Managing Director at Lifi
Rest Mode Errors
"Rest mode error is one of the most common PS5 problems that you will encounter throughout your gaming. More often than not, this will manifest when the console shows a pop-up that asks you to check your hard drive. In other severe instances, the console might even crash when this issue arises. The best remedy for the rest mode error is to disable it in the settings before starting your gaming session."
Harriet Chan is the Co-founder of CocoFinder; a company engaged in software development.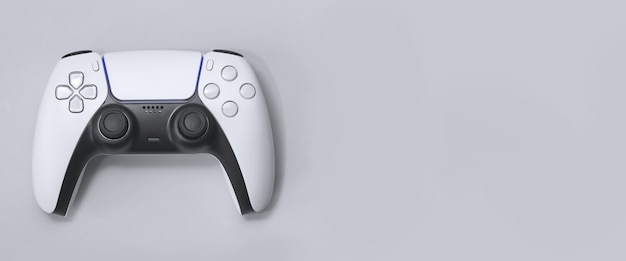 Some More Tips on How you Can Resolve The 4 Common Issues
"Most clients that we have worked with often complained about issues with charging. It's not one of the toughest issues but definitely, a recurring issue that we have noticed. The batteries do not hold for long and we all know how gamers end up spending the whole day in gaming sessions. Others complain that they can't charge in the rest mode. The power-saving mode needs to be turned on to save up the battery charge. Another issue that we have encountered is the problem with data transfer.
"If a user is using any other models of PlayStation and wants to transfer the data to the PS5, they should do so over WiFi and not via any USB, or Hotspot. Try Wifi that has good speed to ensure that the transfer is not interrupted. Many users face issues with downloading. One can try resetting the system to factory settings and try downloading again. If that doesn't work out, you must check if there is an available update for the system. It is important to have a proper backup before updating."
David Adler, CEO is the Author, and Marketing Strategist at Netinfluencer.com; a digital platform focused on fintech industries, influencer marketing, brand strategies, Freelancing, Home-Improvement, Technology, etc.
Conclusion
We've put together all known glitches, as well any known workarounds that might help you out along the way. If you are facing any of these issues with your PS5, you might benefit from these suggestions on how to resolve them. If, however, the issues are more severe or not resolving, you might need to take your console over to a professional. If your device experiences a fall or has any damaged parts, you will need to have the hardware examined and buy the spare parts.